Want to
grow your Florida law firm?
Looking to grow your law firm? You need a team that understands the unique banking strategies and financing solutions contingency fee law firms need to unlock capital and pave the way for bold success. Book a 15-minute meeting with Ari Kornhaber today and learn how your firm can achieve bold growth.
Book a Meeting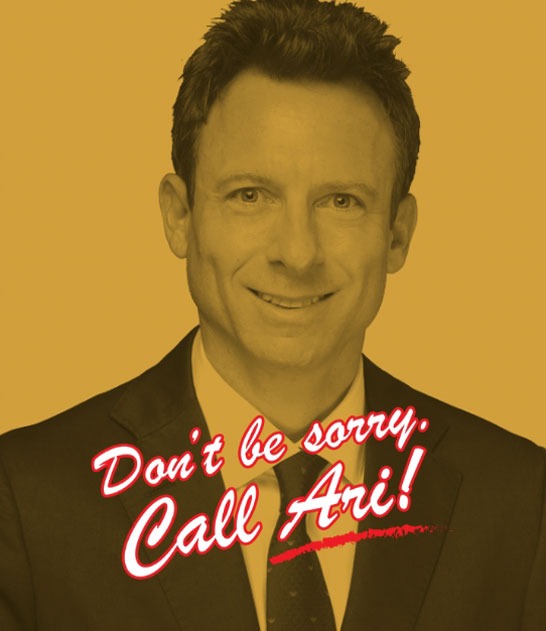 Follow These Steps to Achieve Bold Growth
EBOOK
Explore the
5 Best Practices of Top Law Firms
Discover law firms in Florida and beyond that partnered with Esquire Bank and are writing the book on achieving exponential growth with innovative strategies. Download our complimentary eBook, "5 Best Practices from Law Firms That Are Growing and Succeeding Boldly" to learn how:
Ged Lawyers grew case fees and revenue by 2X in 3 years
Grewal Law increased revenue 162% over two years
Atlas Consumer Law expanded its geographic reach from 5 to 17 states
Download Free eBook
View Infographic
They called Ari!
Explore how financing case costs helped these law firms tap into exponential growth, greater liquidity, stronger technical infrastructure, and more.
GROWTH ASSESSMENT
Use our insightful Growth Assessment Tool to see if your firm is well-positioned for growth. Find out what stage of growth your firm is in and get recommendations for the next steps to take.
Start Assessment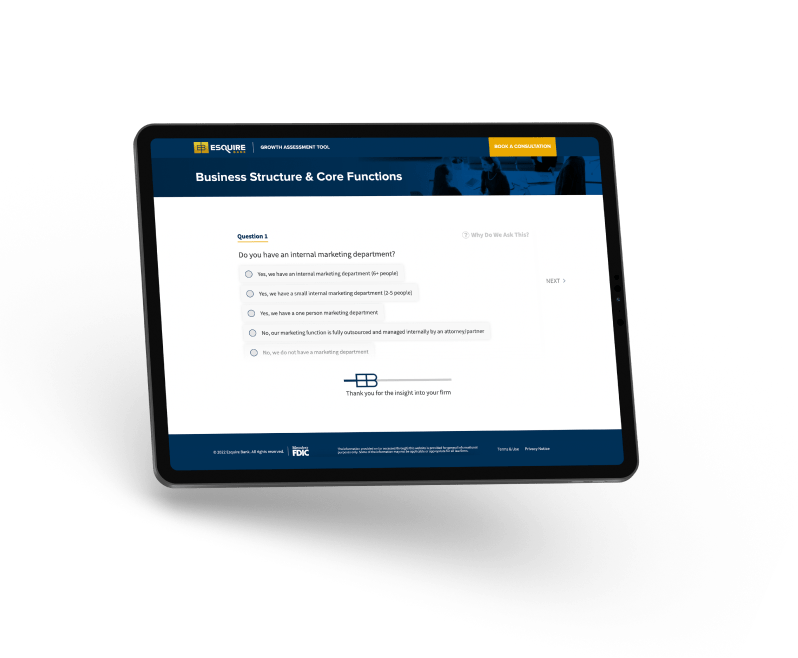 "I gave [my new COO] all that work to free my mind, so I could actually go out and get the mass tort cases that I could do to make a change in this world."
-Mick Grewal, President CEO, Grewal Law
"…I can do my job, which is try cases and win them or settle them, knowing full well that they have my back. And when you're in a business in which you have to win to eat, somebody that has your back is a very valuable partner."
-Martin Edelman, Co-founder, Edelman Edelman
"…We could put money into cases that is necessary and without regard to penny pinching… Esquire Bank is a partner with us in that effort by financing the costs."
-Phil Russotti, Senior Partner, Wingate, Russotti, Shapiro, Moses Halperin, LLP